Military, Police & First Responders
Private Sessions
We provide a private, confidential space for men and women in law enforcement, EMS, and the military to individually work with our horses, spend quiet time in nature, and express themselves.
Mentorship to Youth
The NYS Police local to our area also participate as mentors in our youth programs, building community together. We believe that youth benefit from quality time spent with law enforcement professionals. By allowing the police into your home and life, it becomes very clear to the young ones that police are people too. Our family wholeheartedly supports local law enforcement. We are grateful that the NYS Police spend time here on our farm, enjoying equine activities alongside with local youth.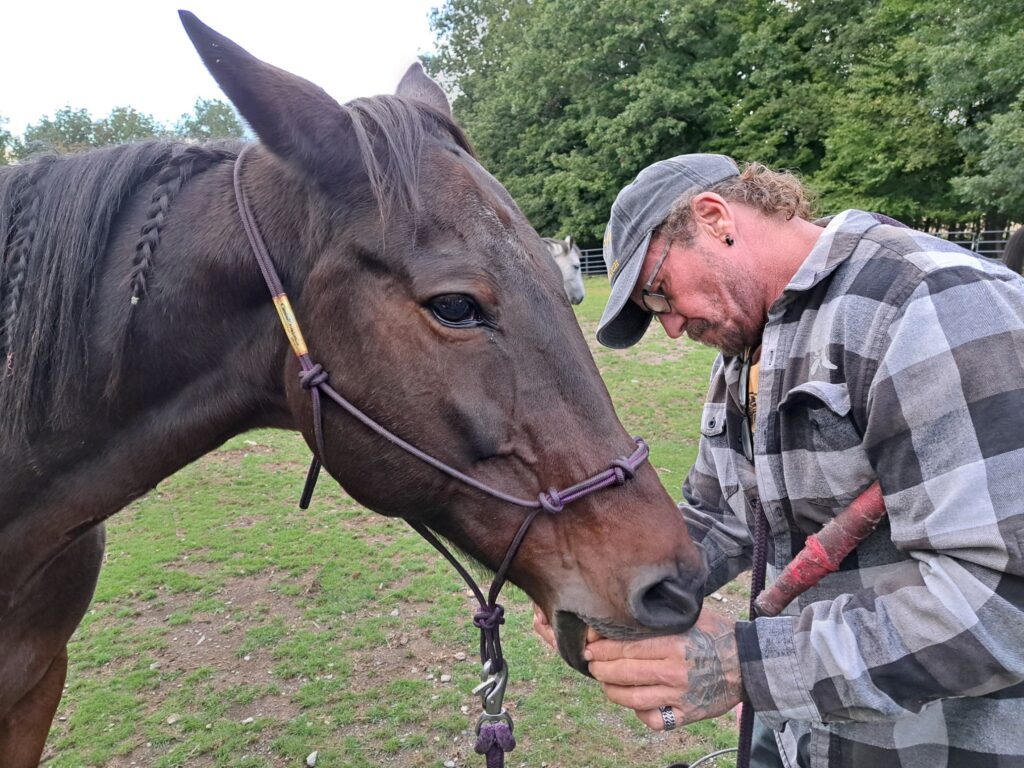 We believe just one more day can make the all difference in someone's life.
Youth
We provide both one-on-one and group sessions for youth of all ages. Through spending time with horses and learning about Natural Horsemanship, young people are better able to understand themselves, how to relate to other people and how to relate to God. It is also our desire to help create more horse people in the world, so more horses will be taken care of in the future.
Mounted Archery
Mounted archery is exciting, combining horsemanship, balance and archery. Nothing gets more primal than riding a horse while shooting a bow and arrow! We incorporate mounted archery into our group and one-on-one sessions.
Horse Training: Groundwork for Manners
We can train your horse to have excellent manners, making him safer and ensuring his future. Ground work training includes round penning to join up, yielding of the hind quarters, backing up, your personal bubble, lowering the head, bending at the neck, leading without crowding, finding your horses sweet spot and basic respect. We train a horse to chase us rather than catching him. Our goal is for you to be able to replicate what we do with your horses on your own. Please drop us a line if you'd like to schedule a visit, or for us to visit you.